WEBSITE HOSTING
Stress Free Hosting
Web Retool offers custom website hosting that is fast, reliable, and affordable. There is no minimum term and you may cancel at anytime. With our packages you receive 50MB of storage and unlimited customized email addresses (yourname@yourwesite.com.)

Your account will be linked to a powerful control panel allowing add-on features, such as message boards, easy script installation, and statistics trackers, so you can see who is visiting your site. We also provide POP3, IMAP, and web-based email access, so you can check your messages on your favorite desktop mail client, or when you're on the road.
RELIABLE HOSTING FACILITIES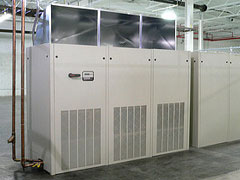 Web Retool hosts all our clients in the Atlanta NAP located in Atlanta, Georgia. This top tier facility features network connectivity over local fiber loop to one of the two main Telco Hotel vaults in Atlanta, Georgia with access to all major fiber and IP backbones. The network utilizes a RouteScience PathControl 5014 device for automatic route and speed optimization which ensures your data gets to you in the most fast and efficient manner. Network security is increased by automatic scanning of all traffic by a Tipping Point 1200E IDS system and Mcaffee IntruShield IDS system. This two-level scanning occurs over all network traffic to ensure only valid and safe requests are made towards you site.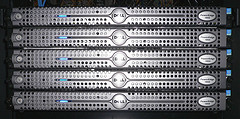 Several crucial measures have been taken to make the network and building infrastructure reliable and secure. The building is protected with a pre-action fire suppression system and is monitored by the fire department. A state-of-the-art, fully redundant, parallel UPS system ensures continuous power via battery backup for up to 15 minutes at full capacity and several hours at current capacity.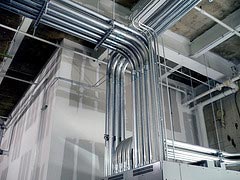 For longer term power outages, Cummins and ONAN diesel generator sets are located on site to provide fully redundant, parallel power with onsite 12,000 gallon tank and an emergency fuel delivery contract. These generators go from cold start to full power in 30 seconds to provide quick backup to the UPS battery system. Security is multi-layered to ensure maximum protection and efficiency.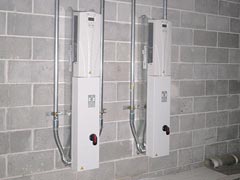 The facility is continuously monitored 24 hours a day, seven days a week by staff, guards, and security cameras.

Needless to say, with these sorts of facilities, you can rest assured that your website is in good hands.